Speardiver Monofilament Shooting Line
300 ft coil of 400 LB or 300 LB Speardiver monofilament shooting line
300 foot coil of high quality low stretch monofilament line in 300lb and 400lb. Made in the USA. Low stretch means that when tension is put in the line it will not stretch/become thinner and slip through the crimp. Speardiver mono line is regularly tested in production and consistently performs at the stated strengths, see video below.
Line strength

2.0 mm 400 LB
1.8 mm 300 LB
Colors
400 LB Speardiver mono load test
Related Products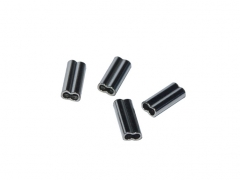 Black double sleeve monofilament copper crimps. Pack of 25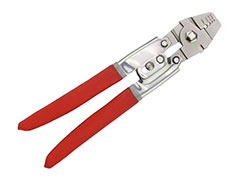 For mono and wire, largest crimp size 2.2 for 400lb mono, and wire...